A local reporter in Florida was caught on a hot mic saying her job is to make Republican Gov. Ron DeSantis "uncomfortable."
During a livestream of an event attended by DeSantis in Jacksonville, First Coast News reporter Atyia Collins was heard chatting with someone about her role at the press conference.
"No my job is to ask the tough questions and make him uncomfortable I guess," Collins said.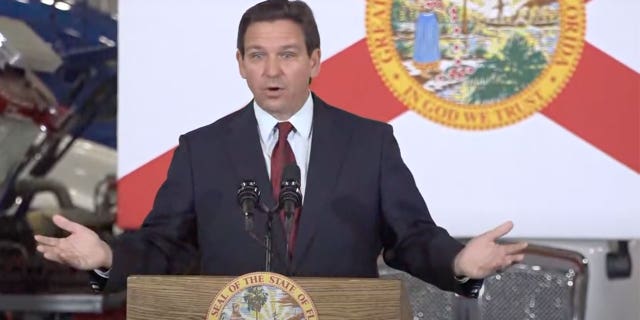 Later on in the exchange, Collins spoke about how her web manager urged her to "just run up to him" as he gets off the stage and "just yell questions at him," something she did not believe would work.
"He already doesn't like the media," Collins is heard saying.
DeSantis rapid response director Christina Pushaw called out the "journactivist" on Twitter.
For reference, this is the journactivist today: pic.twitter.com/A6J0cRIil6

— Christina Pushaw 🐊 🇺🇸 (@ChristinaPushaw) February 14, 2023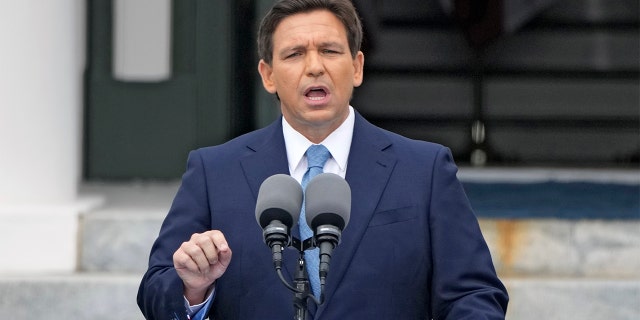 First Coast News did not immediately respond to a request for comment. 
Later on, as DeSantis took questions from reporters, Collins attempted to press him on the "emptied" school bookshelves in Duval County following his administration's guidelines banning pornographic material from children's books. She alluded to a video that went viral last month, which the governor quickly dismissed as being part of a "fake narrative."
"This is trying to create some narrative as if that – they hadn't even put the books out yet to begin with, so there's no need for all of that stuff. What they're trying to do is they're trying to act like somehow, you know, we don't want books," DeSantis said.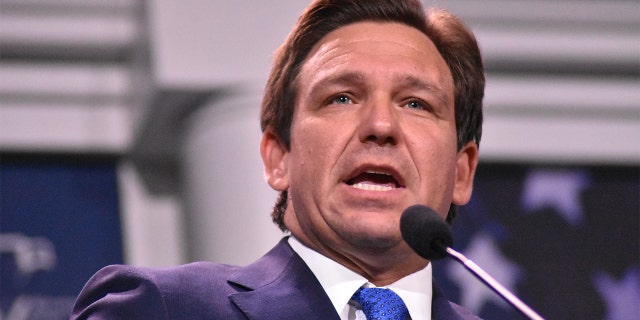 Last week, DeSantis' office clashed with "The View" co-host Alyssa Farah Griffin, who accused the governor of "erasing" Black history with his opposition to a proposed AP African American History course, which he slammed for having a "political agenda."
Farah Griffin later tweeted a mea culpa, saying she got "tripped up" and "accidentally misrepresented" DeSantis' stance.