Amazon founder Jeff Bezos has announced that he is leaving Seattle after nearly 30 years and moving back to the warmth of Miami.
Bezos, 59, announced he is ditching the birthplace of the e-commerce giant via a heartfelt Instagram post late Thursday, which was accompanied by an old video clip of him giving a tour of the company's first office in Seattle. 
The billionaire businessman, who grew up in Miami, wrote that he is making the big switch back to the Sunshine State in order to be closer to his parents who recently returned there.
Bezos also mentioned that the operations of Blue Origin – his space exploration company – are increasingly shifting to Cape Canaveral, Florida, and that he and his fiancée Lauren Sanchez "love" Miami.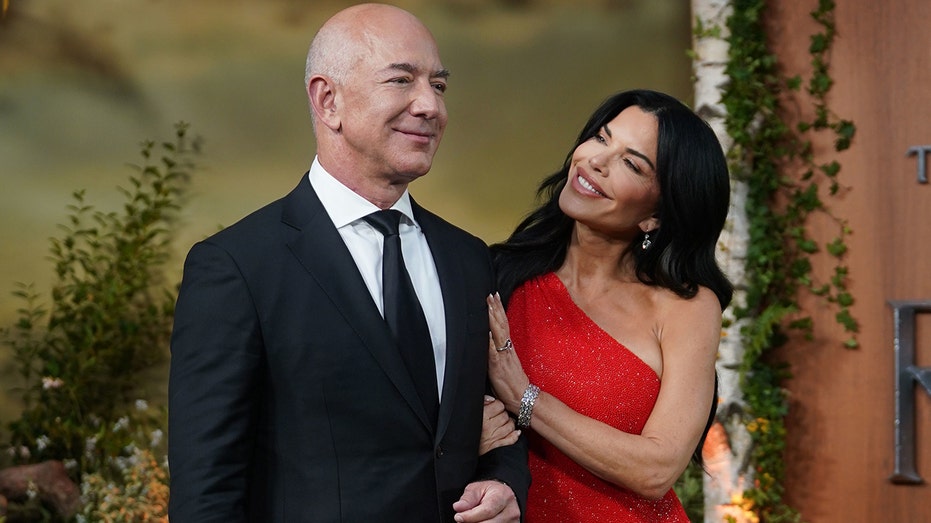 Jeff Bezos and Lauren Sanchez attending the global premiere of "The Lord of the Rings: The Rings of Power" at Odeon Leicester Square in London on Tuesday, Aug. 30, 2022. (Yui Mok/PA Images via Getty Images / Getty Images)
"Seattle has been my home since 1994 when I started Amazon out of my garage," Bezos wrote under the video clip.
"I've lived in Seattle longer than I've lived anywhere else and have so many amazing memories here. As exciting as the move is, it's an emotional decision for me. Seattle, you will always have a piece of my heart."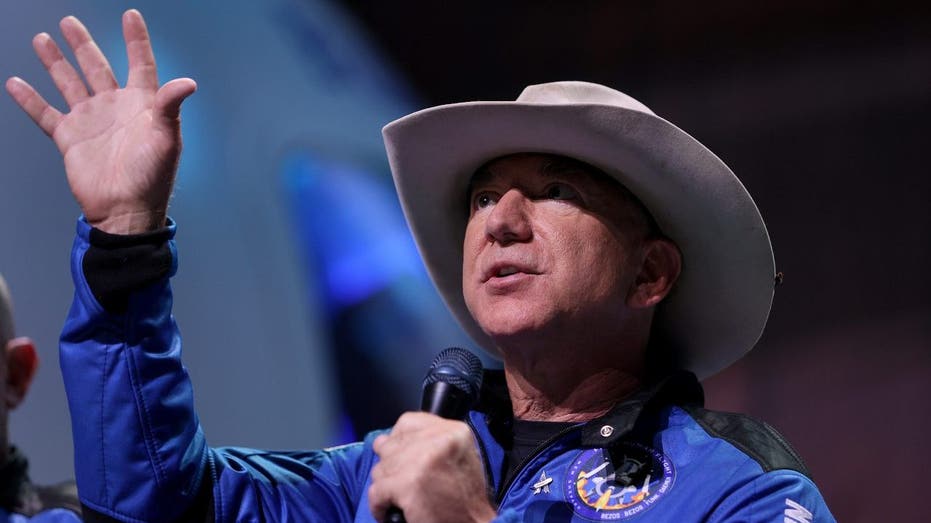 Jeff Bezos speaks about his flight on Blue Origin's New Shepard into space during a press conference on July 20, 2021 in Van Horn, Texas. (Joe Raedle/Getty Images / Getty Images)
The video clip shows Bezos giving a tour of the compact office space, which consists of three paper-filled desks and one large whiteboard. The office is so modest that an external cable chord attached to a wall is being used to inject more power into the work station.
"It doesn't take long to tour the offices of Amazon.com, Inc," Bezos says smiling, as a dog barks in the background.
His father, who is shooting the scene, was a bit more enthusiastic declaring: "We are in the nerve center!"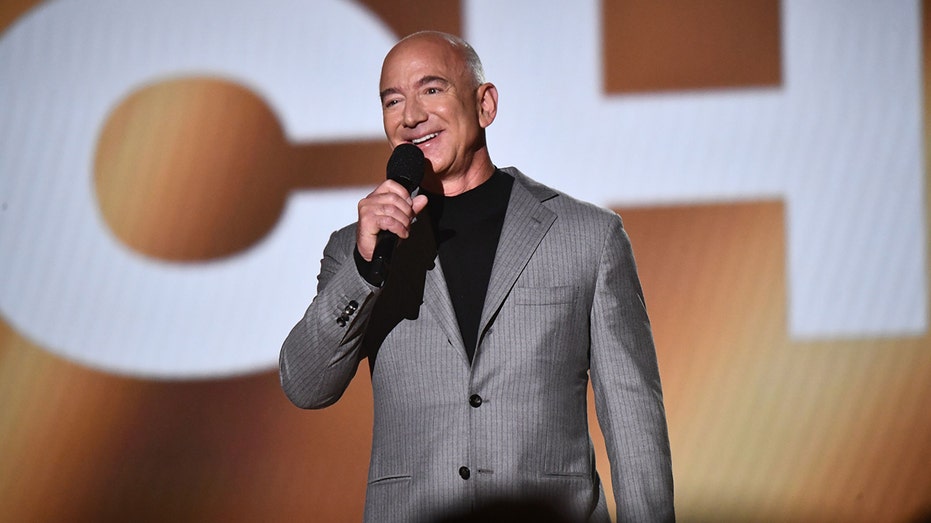 Jeff Bezos speaks onstage during the 2021 People's Choice Awards at Barker Hangar on Dec. 7, 2021 in Santa Monica, California. (Kevin Mazur/Getty Images for DJ / Getty Images)
Amazon would later go on to dominate the e-commerce industry and become one of the largest companies in the world. Bezos is the third-richest man in the world with a net worth of around $156 billion, according to Bloomberg.
Bezos' announcement comes just two weeks after he purchased a $79 million mansion in Florida's exclusive "Billionaire Bunker" island. The site is next door to a $68 million estate he scooped up two months earlier.
The island is also home to supermodel Adriana Lima, property magnate Jeff Soffer, singer and songwriter Julio Iglesias and car dealership mogul Norman Braman.