Athenna Crosby, Matthew Perry's friend, is looking back on the "Friends" star's final hours, including when they met up for lunch the day before he died.
"He was 100% sober when he passed," Crosby told reporters. "I mean, I can't know what exactly he was thinking or feeling. I can only share my experience. And, of course, he was his own person that maybe he had said, done or thought of things the day that he passed that I might never come to know.
"In the interaction that I had with him, he was extremely positive, sober, acting normal, spoke very well, did not give me any impression that he was under drugs or alcohol of any kind. So, I think people are speculating that this was a relapse situation. I just want to defend him and say that it was not."
Crosby was one of the last people to see Perry alive. He died Saturday, Oct. 28, at his home in the Pacific Palisades area of Los Angeles. He was 54.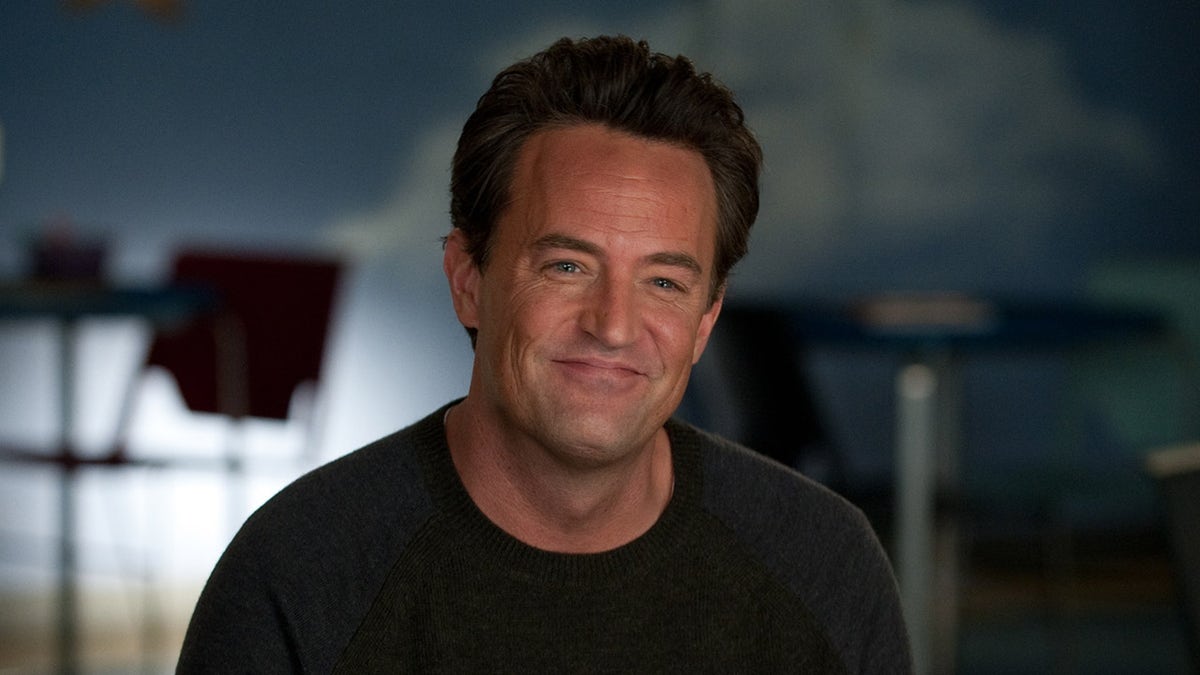 Matthew Perry's friend, Athenna Crosby, remembered his charming disposition during a lunch meeting one day before he died. (NBC)
She was "absolutely devastated" upon hearing about Perry's death. 
"Not only is it hard to hear that somebody greatly admired passed away, but it's eerie to hear that somebody you just spoke to passed away," Crosby said.
"I think it was extra difficult for those people, whether that be his friends or family leading up to his final moments, overthinking everything that they said or thinking everything that they did, looking for clues or signs as to why this may have happened. And, honestly, that's not something that we'll really ever know why."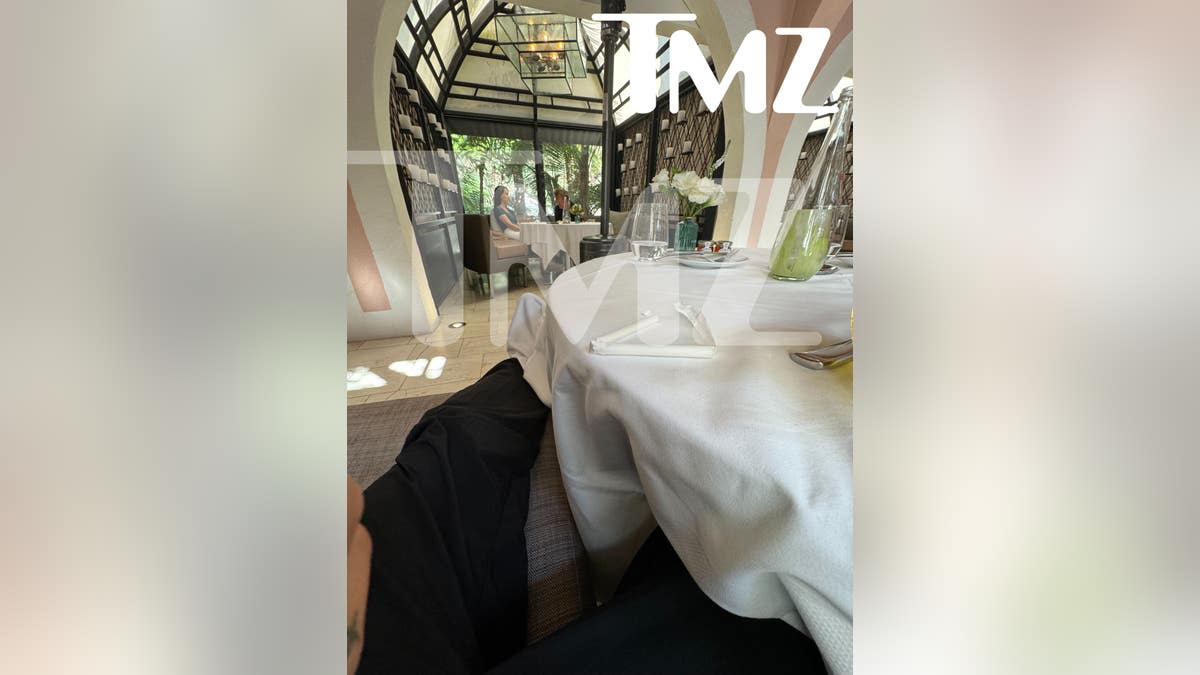 Matthew Perry's friend, Athenna Crosby, met with the actor the day before he died and said he was "extremely positive" and "acting normal" during lunch. (TMZ)
Crosby said she met Perry through mutual friends, and their Friday lunch meeting, seen above in a photo obtained by TMZ, was "a normal day, just like any other day."
"I was just having lunch with a friend and did not think anything of it, did not feel like there was anything coming," she said. "I didn't suspect anything. He was completely normal. So, I later went home and did not think about it until the next day when I heard the news.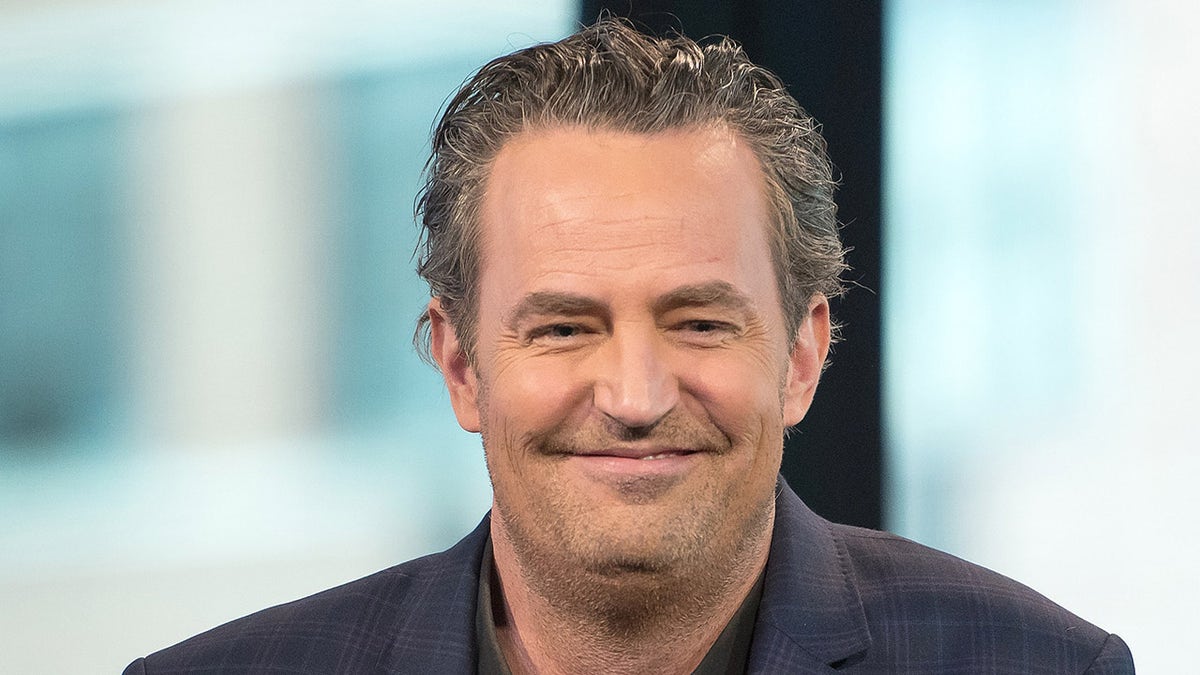 Matthew Perry wanted to help others who also battled addiction. (Mike Pont)
"I am now recalling all of the details about it just because the situation has been so tragic. And I've been kind of thinking like, 'OK, was there anything that I, I guess, should have noticed or was there anything that stuck out to me?' And honestly, no, there wasn't. He was so normal. He ordered a cheeseburger and had a Diet Coke, and really just a normal day like any other day."
Crosby clarified that she wasn't dating Perry and said any questions about their friendship was coming from a place of love.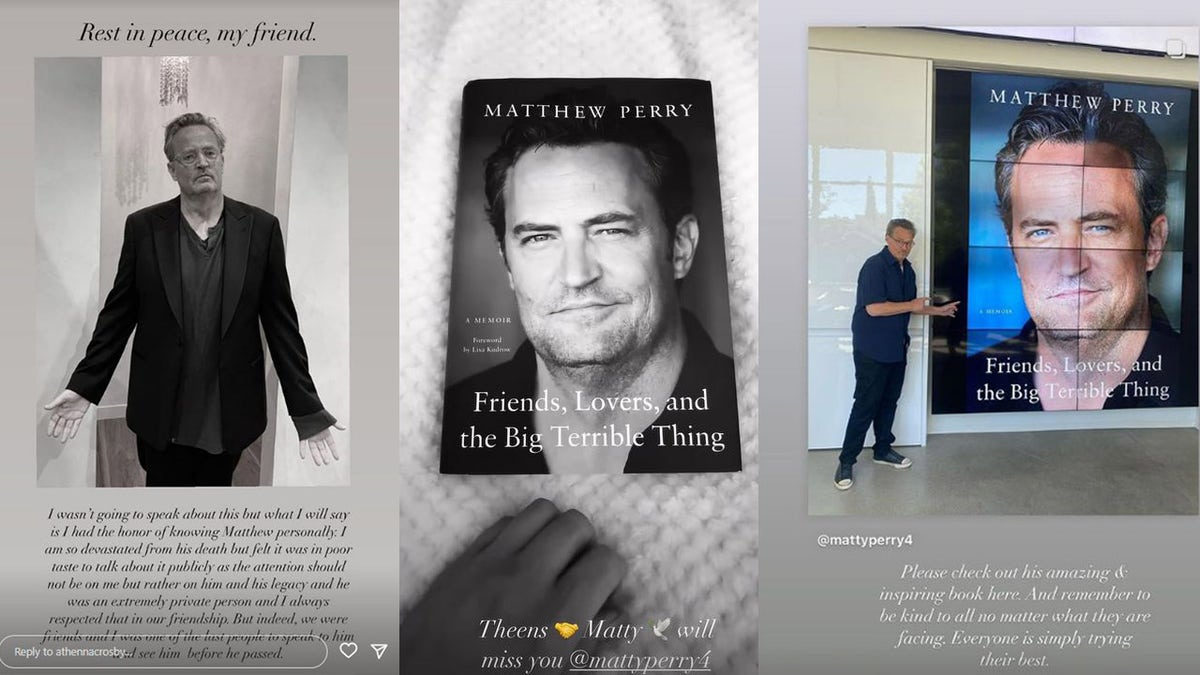 Crosby was devastated by Perry's sudden death and shared tributes to the late "Friends" actor on Instagram. (Athenna Crosby/ Instagram)
"I think a lot of that speculation is coming from the place that people really cared about Matthew, and they really wanted him to find love. And they really wanted him to have a family and have children because that's something that he came out and said that he really wanted," Crosby said.
"So, of course, you know, people are thinking that that could be anyone. And I happen to be the last person to be seen with him. But we were not really involved like that."
Throughout their friendship, Perry told Crosby he wanted to work with Zac Efron again and was hoping he would play a younger version of Perry in a biopic.
Efron and Perry worked together on the 2009 film "17 Again." Matthew portrayed an out-of-luck dad who gets the chance to experience life as a teenager again through the lens of Efron.
"The discussion began with him talking about his recovery and his advocacy work and how he really wanted to start a foundation to help people on their road to recovery and generously donate money from his success in the industry to helping other people recover," Crosby recalled.
"He also talked about the medium of storytelling being the way that he wanted to do that as well. Given that he was an actor, he loved being creative, loved being in the movies and TV shows.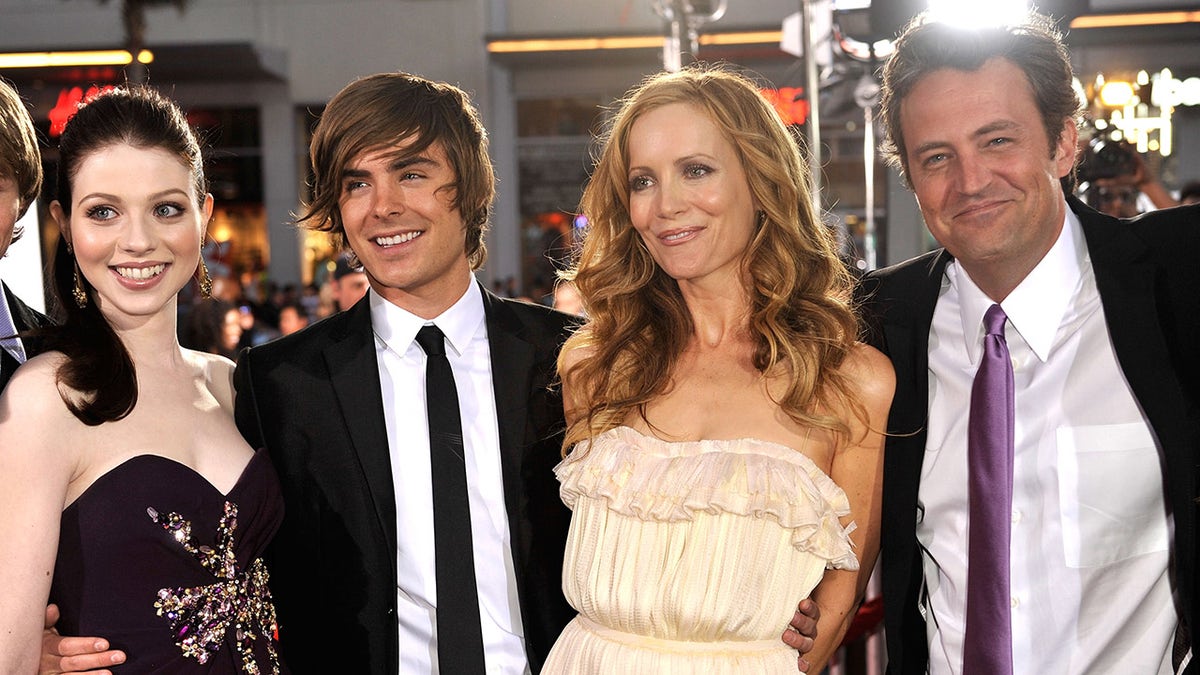 Perry and Efron worked together on "17 Again" in 2009 with Leslie Mann and Michelle Trachtenberg. (Kevin Winter)
"So, of course, the next natural course of action would be, 'Let's make a biopic,' and that's something that he wanted to do. He mentioned that he had worked with Zac Efron before. He loves Zac Efron.
"I don't know the extent to which they kept in touch with their friendship, but all I can say is that the memories that he had of working with him were so positive for what he was telling me, that he wanted to have him play a younger version of him once more."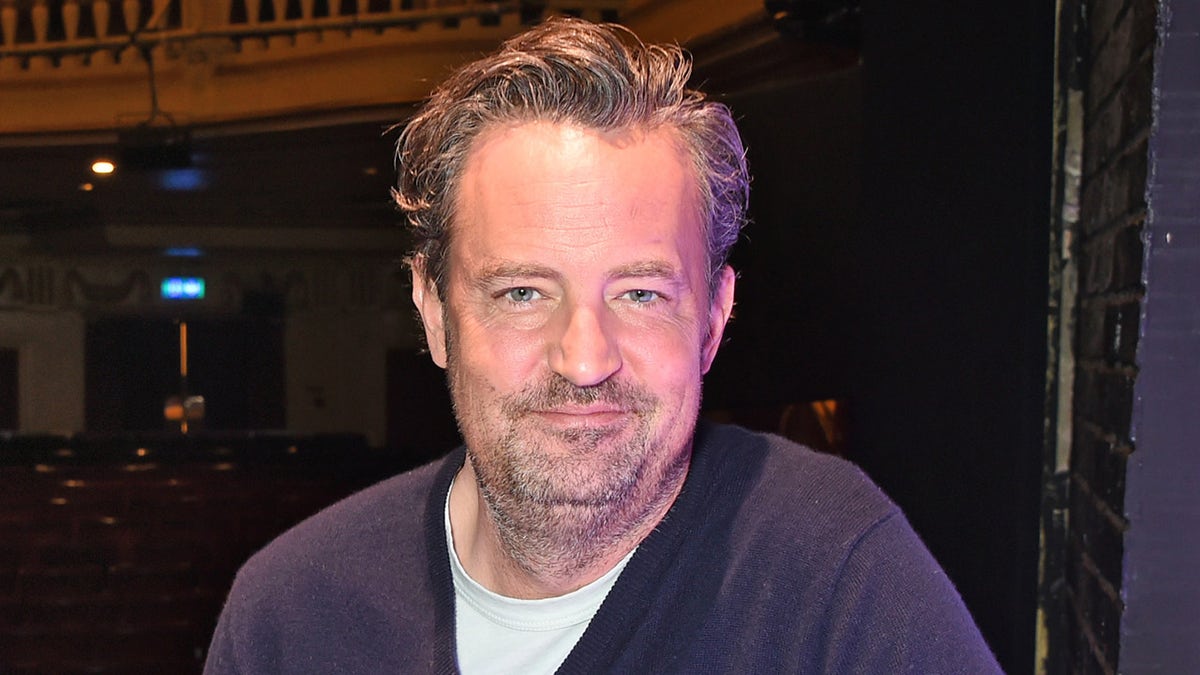 Matthew Perry died Saturday at his home in the Pacific Palisades. He was 54. (Gregg DeGuire)
Crosby said Perry was "hoping to write a little character in the movie for him to come and make a cameo and be like, you know, an addiction recovery counselor or something in that facet to where he could kind of be in a full-circle moment." 
She said the idea was "really touching," and she was hopeful that in case his idea hadn't been shared, she could play a part in keeping his legacy alive.
"I want to see that all of his dreams come to fruition," Crosby said.
Perry died after an apparent drowning in a hot tub, law enforcement sources confirmed. No drugs were reportedly found nearby, and no foul play is suspected.
Perry was candid about his journey with sobriety and addiction and wrote about his struggles with recovery in his 2022 memoir, "Friends, Lovers and the Big Terrible Thing."