Manhattan District Attorney Alvin Bragg's office has fired back at House Republicans who are demanding documents and testimony about their case against former President Trump, calling the GOP lawmakers' demands "unlawful political interference" in an ongoing criminal case.
In a letter sent to three top House Republican chairmen Friday, Leslie B. Dubeck, the general counsel for Bragg's office, slammed their "baseless and inflammatory allegations that our investigation is politically motivated." Trump is the first American president to be indicted on criminal charges.
"The Committees' attempted interference with an ongoing state criminal investigation — and now prosecution — is an unprecedented and illegal incursion on New York's sovereign interests," Dubeck wrote.
Manhattan District Attorney Alvin Bragg has been investigating Trump's alleged involvement in hush money payments to porn star Stormy Daniels in 2016, to keep her quiet about claims she had an illicit affair with Trump years before while he was running for president. Trump has denied having sexual encounters with Daniels and denies falsifying business records to keep the payment concealed.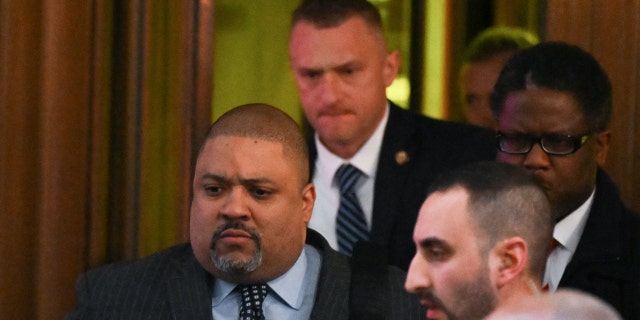 In a historic move, a Manhattan grand jury voted to indict Trump on charges related to the case. The indictment is currently sealed and the exact nature of the charges is unknown. Trump has called the investigation a "witch hunt" and numerous Republican officials have expressed outrage at the charges and accused the Democratic prosecutor of being politically motivated.
House Judiciary Committee Chairman Rep. Jim Jordan, R-Ohio, and the other top Republicans on the Administration and Oversight committees sent a letter to Bragg last week demanding that he turn over documents related to his Trump investigation and testify before Congress after reports said that Trump could face an indictment.
Responding, Bragg's office said, "We will not be intimidated by attempts to undermine the justice process, nor will we let baseless accusations deter us from fairly applying the law."
Dubeck's letter reiterates that position. It also argues that Congress does not have a legitimate purpose in seeking information on the Trump case, and that such a review by lawmakers "is an improper and dangerous usurpation of the executive and judicial functions."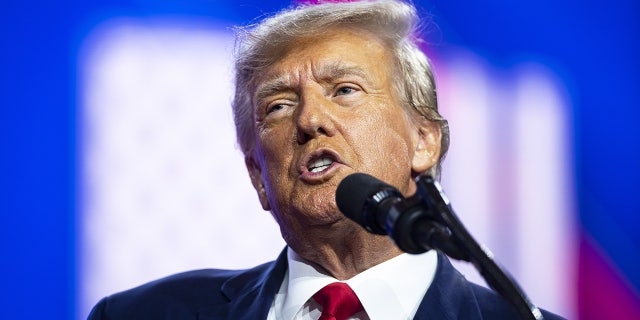 "Even worse, based on your reportedly close collaboration with Mr. Trump in attacking this Office and the grand jury process, it appears that you are acting more like criminal defense counsel trying to gather evidence for a client than a legislative body seeking to achieve a legitimate legislative objective," the letter charged.
Answering GOP accusations that Bragg's office is using federal funds to prosecute Trump, Dubeck wrote that the DA's office has contributed more than 1 billion dollars to the federal government through asset forfeiture funds in the past 15 years, and that only a "small fraction" of those funds are received by the district attorney.
DA records indicate that approximately $5,000 was spent on expenses incurred relating to the Trump or Trump Organization investigations, and that none of those expenses were paid for with funds received through federal grant programs, according to the letter.
The letter concludes with a harsh rebuke of Republican efforts to exercise oversight over the district attorney's investigation.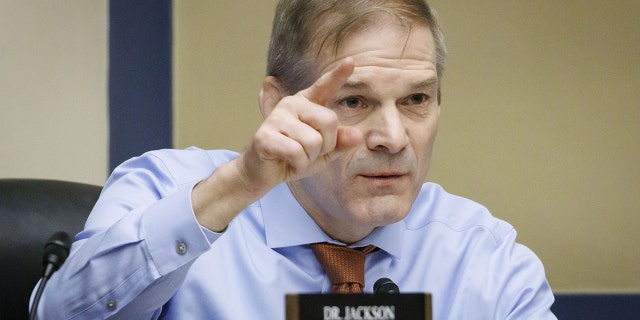 "Finally, as you are no doubt aware, former President Trump has directed harsh invective against District Attorney Bragg and threatened on social media that his arrest or indictment in New York may unleash 'death & destruction.' As Committee Chairmen, you could use the stature of your office to denounce these attacks and urge respect for the fairness of our justice system and for the work of the impartial grand jury," Dubeck writes.
"Instead, you and many of your colleagues have chosen to collaborate with Mr. Trump's efforts to vilify and denigrate the integrity of elected state prosecutors and trial judges and made unfounded allegations that the Office's investigation, conducted via an independent grand jury of average citizens serving New York State, is politically motivated," she continues.
"We urge you to refrain from these inflammatory accusations, withdraw your demand for information, and let the criminal justice process proceed without unlawful political interference."
READ THE BRAGG LETTER –