President Joe Biden again ignored reporters' questions on Tuesday as they tried to get him to address the classified documents from his time as vice president that were recently found at his Delaware home and the Penn Biden Center in Washington, D.C.
Biden had a bilateral meeting with Netherlands Prime Minister Mark Rutte, and after the two leaders delivered brief remarks, reporters began hurling questions at the president. They were all met with silence.
"Will you commit to speak to the special counsel?" one reporter could be heard asking in reference to Robert Hur, who has been appointed special counsel to investigate the documents and how they were kept.
Biden did not acknowledge the questions as he smiled and continued chatting with Rutte. Meanwhile, White House staff urgently rushed the media out of the room.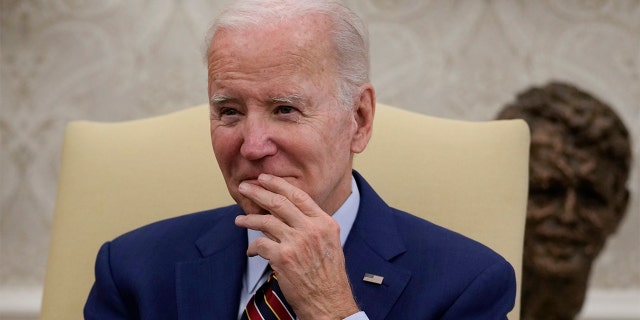 "Thank you. Let's go, thank you," a staffer could be heard repeating.
The same thing happened three times last week. First, Biden refused to answer questions about the documents on Monday, Jan. 9. Then the following day, Jan. 10, the president did not acknowledge questions after his bilateral meeting with Canadian Prime Minister Justin Trudeau.
This instance followed a moment on Thursday, Jan. 12, when Biden responded to a question from Fox News's Peter Doocy, who asked the president, "What were you thinking?" with regard to storing classified information in his garage next to his Corvette.
Biden seemed to acknowledge this as he responded by saying, "By the way, my Corvette is in a locked garage."