After 11 votes in three days that went nowhere, signs emerged Thursday night that Kevin McCarthy may finally have a viable path to becoming the next House speaker.
It won't be easy, automatic or immediate, according to House lawmakers who themselves were processing the information in real time as details of the deal emerged. But a written framework for rules in the 118th Congress was released on Thursday that McCarthy's allies hope will allow many of the GOP lawmakers who have been voting against McCarthy all week to eventually support him.
Lawmakers said the framework gives members of the House Freedom Caucus (HFC) who have been resisting McCarthy virtually everything they've been asking for. That includes a stronger HFC representation on key House committees, guardrails aimed at curbing excessive federal spending, and allowing just a single member of the House to make a motion to replace the speaker, lawmakers familiar with the framework told reporters.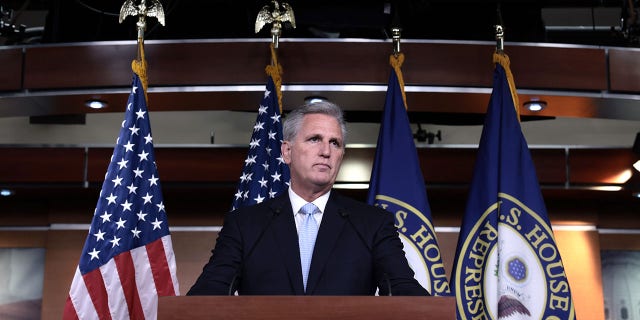 McCarthy had been resisting that last demand and was hoping to require at least five House members to make a motion to "vacate the chair."
GOP lawmakers who have so far denied McCarthy the 218 votes he needs to become speaker said it will take time to review the framework. Rep.-elect Ralph Norman of South Carolina told reporters that "this is round one" and that "we still have a ways to go."
When asked if lawmakers would be working through the weekend to finalize the deal, he said, "probably, yes."
HFC Chair Rep.-elect Scott Perry of Pennsylvania tweeted late Thursday that time would be needed to assess what's before them. "We're at a Reagan moment – 'trust but verify,'" he wrote. "The devil is in the details, and we'll take our time to ensure it's right, not easy. One way or another, the status quo must go."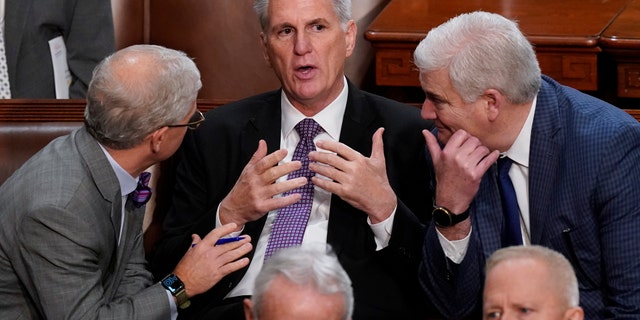 There was another reason it might be a few more days before the deal is finalized – some Republican members can't be in town Friday or the weekend. For example, Rep. Ken Buck of Colorado had to leave Washington Thursday afternoon for a medical appointment, and others were thought to have conflicts that might keep them away.
With such a slim GOP margin in the new House, Republicans will probably need everyone back before voting on McCarthy, and that makes a vote next week seem likely. Some of McCarthy's most vocal opponents, such as Reps.-elect Matt Gaetz of Florida and Bob Good of Florida, are never expected to support him.
That fact alone is what will keep McCarthy's path very narrow – he can only afford to lose four GOP votes, and if he wins the gavel, he will likely do so with the bare minimum 218 votes.
But after three straight days of repetitive voting that resulted in no majority vote for a new speaker, the prospect of a possible deal on the table heartened other GOP lawmakers. Rep.-elect Dusty Johnson of South Dakota said there was suddenly momentum where there had been none.
"I think there's slow and steady progress being made," he told reporters. "I mean, in general you don't eat a sandwich in one gulp. Take it one bite at a time. And I don't know exactly what the next few hours will bring but I think there's a pretty good possibility, we're going to take a pretty big chunk out of that sandwich."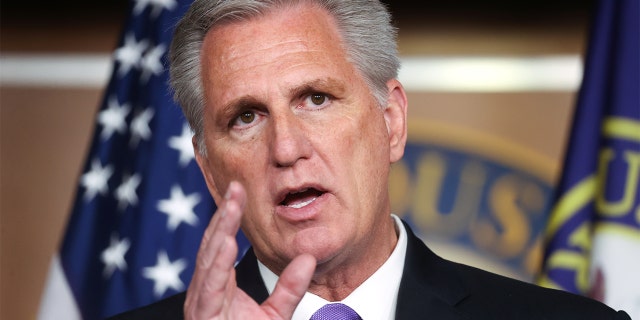 Rep.-elect Patrick McHenry of North Carolina said the progress made over the last day and a half made him think McCarthy now has a path to become outgoing Speaker Nancy Pelosi's replacement.
"We've got to bring them on the inside for our functioning Republican majority, which we will, which we will with a Republican Speaker," he said. "Kevin McCarthy will be that speaker at the end of the day, may not be this day. But it will be soon."
One critique McCarthy has faced is whether he's on the verge of giving too much away to the HFC, which easily has the numbers to kill any legislation on the floor this year given their roughly 50 members and the GOP's slender House majority. But McCarthy rejected the idea that he'll be a weak speaker under the rules he's negotiating.
"No," he told reporters. "I would only be a weaker speaker if I was afraid of them."