A Maryland mother, whose daughter was raped and killed by an alleged MS-13 gang member, is set to testify before Congress on immigration after she says the White House let her daughter down over her tragic death.
Tammy Nobles lost her autistic 20-year-old daughter Kayla Hamilton, after she was reportedly strangled to death by an illegal immigrant last year. She shared a heart-wrenching message for the Biden White House on border security and illegal immigration on national media.
"If there was a more secured border and individuals coming here was properly vetted, my daughter would still be alive today," Nobles told Ashley Strohmier on Tuesday. "They let her down."
Officials said U.S. Immigration and Customs Enforcement confirmed the suspect, a 17-year-old El Salvador native, was listed as a member of Mara Salvatrucha, known as MS-13.
Authorities were able to nab the suspect back in January after comparing his DNA to evidence from the crime scene. He was charged with first-degree murder, as well as rape and robbery, and is currently being held without bail. 
Nobles said she wants immigrants to be properly vetted before they are allowed into the United States.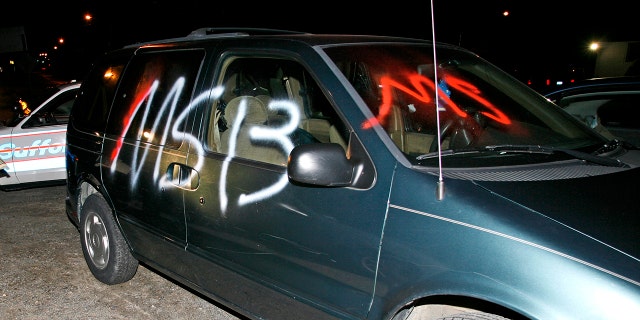 "I want them to be properly vetted," she said. "They need to be able to check their background, not for crimes in this country, but also crimes in their country and where they came from."
Nobles is set to testify before Congress on what Republicans have coined "Biden's border crisis," to investigate the administration's handling of the influx of migrants at the southern border.
This comes as the Biden administration touted a drop in migrant encounters this month upon the ending of Title 42, with an almost 70% drop in numbers, thus bucking predictions that the floodgates would open when the order ended.
But even despite the decline, cities nationwide are still battling the influx of oftentimes thousands of illegal immigrants reaching the southern border each day.
"Not in a million years," Nobles responded when asked if she ever thought this tragedy would strike her family. "I never thought I would lose my daughter at 20 years old."
DHS previously said it has removed over 11,000 illegal immigrants to over 30 countries since May 12, and has been making a number of PSAs to highlight its deportation flights to migrants. 
For those it allowed in, an average of 1,070 were allowed in each day via the CBP One app to be processed, and an additional 7,000 from Cuba, Haiti, Nicaragua and Venezuela have entered through the parole process — which is currently facing a legal challenge.