Rep. Alexandria Ocasio-Cortez, D-N.Y., is under a House ethics investigation, according to a statement issued by the House Committee on Ethics on Wednesday. 
The panel will announce its course of action after its organizational meeting in the next Congress, sometime in 2023, the statement said.
Details about what the investigation is looking into haven't been released. The Office of Congressional Ethics, a nonpartisan group, forwarded its inquiry into Ocasio-Cortez to the House ethics panel in June.
Committee Acting Chair Susan Wild, D-Penn., and Ranking Member Michael Guest, R-Miss., said the disclosure of the investigation "does not itself indicate that any violation has occurred, or reflect any judgment on behalf of the committee."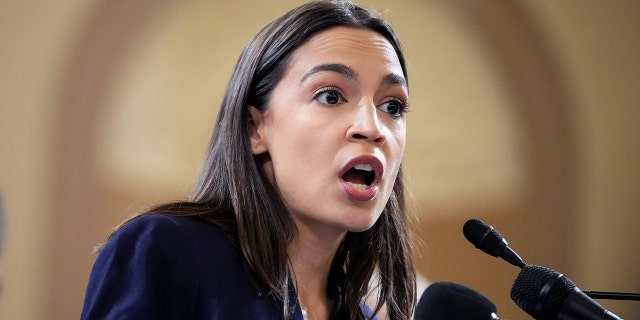 Reporters have reached out to Rep. Ocasio-Cortez's office.
The Office of Congressional Ethics is compelled to take up any complaint from any citizens and potentially refer it to the House Ethics Committee. The Ethics Committee can either decide to take up the matter or dismiss it. In this case, the panel decided to "extend the matter."
The congresswoman has been the subject of scrutiny since coming into office. Last year, she was hit with an ethics complaint over her attendance at the Met Gala in New York. It was alleged that she broke House rules by accepting free tickets to the event, which brings out celebrities and public figures each year. 
Tickets to the Met Gala cost at least $30,000, The Associated Press reported.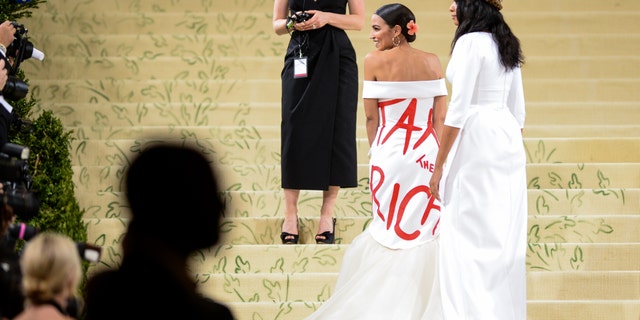 "New York elected officials are routinely invited to and attend the Met due to our responsibilities in overseeing and supporting the city's cultural institutions for the public," Ocasio-Cortez responded to critics at the time. "I was one of several in attendance this evening."
She also turned heads at the event with her infamous white dress that had "Tax The Rich" in red lettering. A second complaint filed by the National Legal and Policy Center (NLPC) a conservative watchdog group, alleged she improperly accepted gala tickets from a table sponsor for herself and her boyfriend.
House rules allow members to take free tickets to charity events directly from event organizers. However, the NLPC argued that "it is the table sponsor who is gifting or underwriting a coveted seat to AOC at the Gala.
"And if … the table where AOC sat was one paid for by one of [the] corporations attending the event, such as Instagram or Facebook, AOC has received a prohibited gift from the corporation that also lobbies Congress."