Michigan football coach Jim Harbaugh drew outrage on Tuesday when it was revealed he was a guest speaker at a Right to Life event over the weekend.
Harbaugh spoke at the Right to Life event in Plymouth, Michigan, where he explained why he was pro-life.
"I believe in having the courage to let the unborn be born," he said via, Detroit Catholic. "I love life. I believe in having a loving care and respect for life and death. My faith and my science are what drives these beliefs in me. Quoting from Jeremiah, 'Before I formed you in the womb, I knew you. Before you were born, I set you apart. I appointed you as a prophet to the nations.'"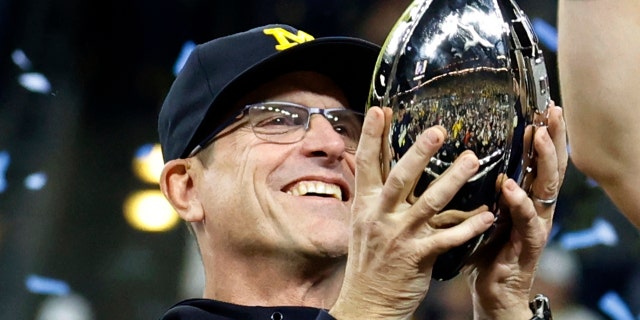 Harbaugh reportedly told the crowd he was raised as a Catholic and that his pro-life value were instilled to him from a young age.
"In God's plan, each unborn human truly has a future filled with potential, talent, dreams and love," Harbaugh said. "I have living proof in my family, my children, and the many thousands that I've coached that the unborn are amazing gifts from God to make this world a better place.
"To me, the right choice is to have the courage to let the unborn be born."
The Wolverines' football coach made his remarks weeks after the Supreme Court overturned Roe v. Wade. Pro-life and pro-abortion stances have been polarizing topics ever since.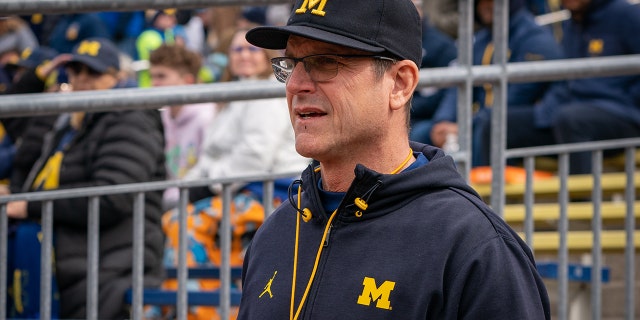 Harbaugh's stance drew outrage on social media.
This might be a difficult concept for Jim Harbaugh of any anti-choice person to grasp … but if you don't want an abortion, just don't get one. Not that hard.

— Jemele Hill (@jemelehill) July 19, 2022
No one who actively attempts to deny women their most basic rights should ever be allowed to hold a position of influence at a public university. That incudes University of Michigan football coach Jim Harbaugh and his anti-woman fundraising. He's a public employee. Fire his ass.

— Palmer Report (@PalmerReport) July 19, 2022
It's very easy for Jim Harbaugh to say this when he and folks like him can't even find the courage to demand a society that doesn't neglect a child after they're born.

Show me where Jim Harbaugh fights for children's health care and education, and we can talk. https://t.co/mO1ZO9c9Jt

— Charlotte Clymer 🏳️‍⚧️🇺🇦 (@cmclymer) July 19, 2022
Harbaugh previously mentioned his pro-life views in an interview with the National Review in 2020 ahead of the coronavirus-impacted college football season. He said at the time he saw a silver lining from the pandemic and saw it as a message from God.
"I don't think it's coincidence, personally, living a faith-based life," Harbaugh said. "This is a message — this is something where, a time we grow in our faith. Having reverence and respect for God. You see people taking more a view of sanctity of life. I hope that continues — and not just in this time of crisis or pandemic.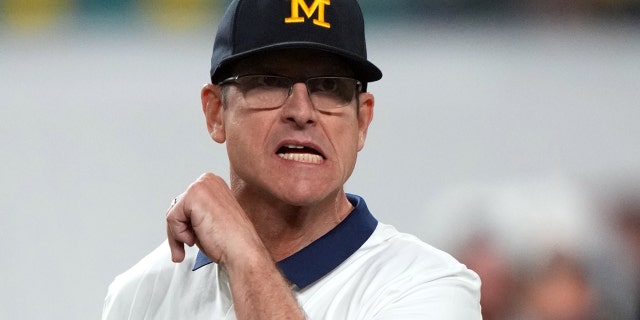 "We talk about sanctity of life, yet we live in a society that aborts babies. There can't be anything more horrendous."
The Wolverines' season begins Sept. 3 against Colorado at home.