A Pennsylvania court has unsealed additional documents in the Idaho student murders case, revealing that police seized a knife during a raid on the suspect's parents' home in Pennsylvania.
Pennsylvania State Police and the FBI arrested suspect Bryan Kohberger at his parents' house in the Pocono Mountains on Dec. 30 during a nighttime tactical raid.
They searched the home, his car, the garage and a shed on the property.
The new warrants reveal police took a door panel from his car, seat cushions, headrests, seatbelt, visor, brake and gas pedals, a band-aid, "maps and documents" and other items.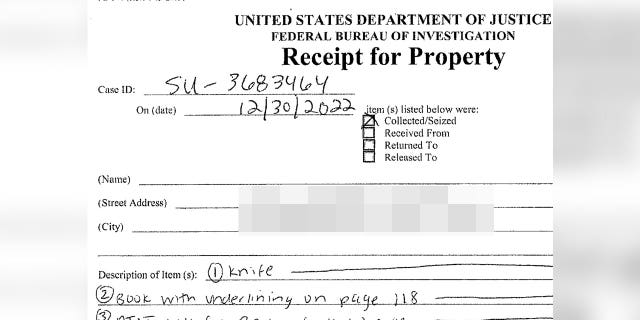 From the house, police seized several weapons, including a knife and a Glock handgun with three magazines. They took a cellphone, laptop, and black face masks as well as a black hat.
The list also includes a prescription, a "green leafy substance" in a container, vehicle paperwork and other documents, including a phone bill and a handwritten password, and a book "with underlining on page 118."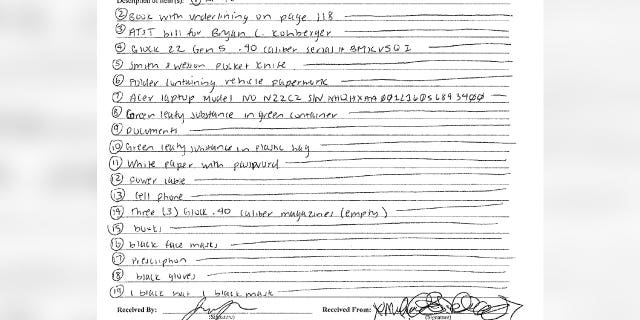 Additional items seized in the Dec. 30 raid on Kohberger's parents' home include a computer hardware, paperwork from Washington State University, where he was studying for a Ph.D. in criminology a few miles from the victims' home and a spiral notebook.
Police were looking for anything that could connect Kohberger with the victims, including evidence he had been surveilling them or compiling information.
The 4 a.m. ambush attack killed 21-year-old University of Idaho students Kaylee Goncalves and Madison Mogen, their 20-year-old housemate Xana Kernodle, and her boyfriend Ethan Chapin, also 20.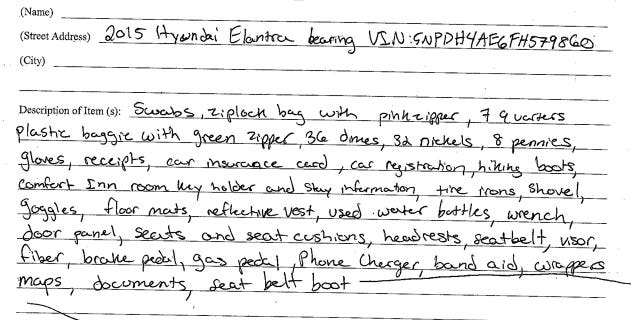 Kohberger, a 28-year-old criminology Ph.D. student at Washington State University during the attack, is accused of stabbing all four undergrads to death on Nov. 13, 2022. The schools are about seven miles apart.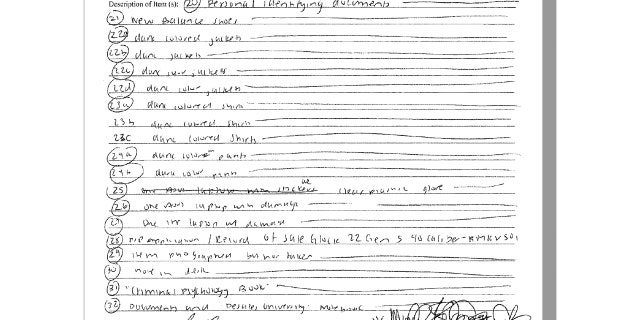 The took multiple pairs of boots, other clothing items,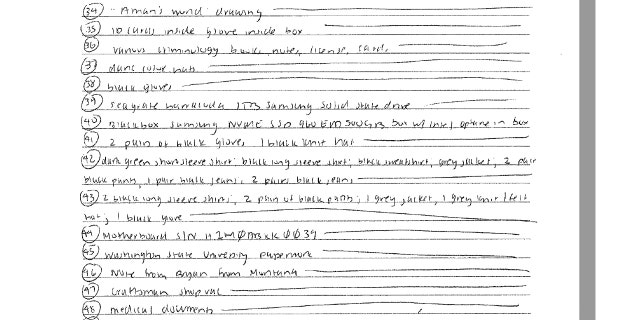 Another item police found – a "note to dad from Bryan."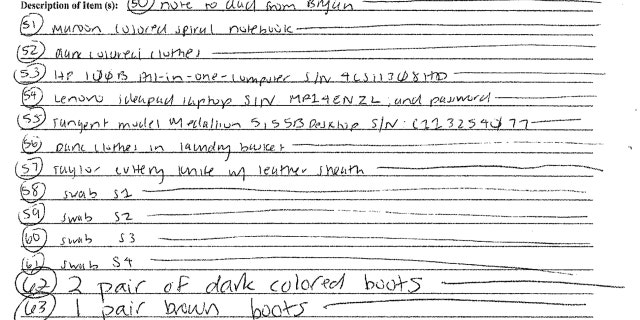 During the raid, police also discovered a sheathed kitchen knife at the Kohberger home, according to Thursday's documents and a pocket knife.
The genetics matched a familial sample taken from the trash outside Kohberger's parents' house.
On Tuesday, additional documents confirmed that police performed a buccal swab on the suspect when they arrested him on Dec. 30.
Kohberger is being held at the Latah County Jail in Moscow, Idaho, without bail. His next court date is Monday, June 26. He faces four counts of first-degree murder and a felony burglary charge.