An Oklahoma resident and mother is suing her local school district after her 15-year-old daughter was allegedly "severely beaten" by a 17-year-old transgender student in the girl's bathroom. 
The attack, according to the lawsuit filed May 25, occurred at Edmond Memorial High School on Oct. 26, 2022.
The parent is seeking $75,000 in damages for "severe physical and mental injuries, severe physical and mental pain and suffering, and severe emotional distress" that she claims her child suffered at school.
The lawsuit also alleges that the transgender student had "made previous threats of violence" against the victim at school and was searched for weapons by police after his threats against the victim were reported "by another student."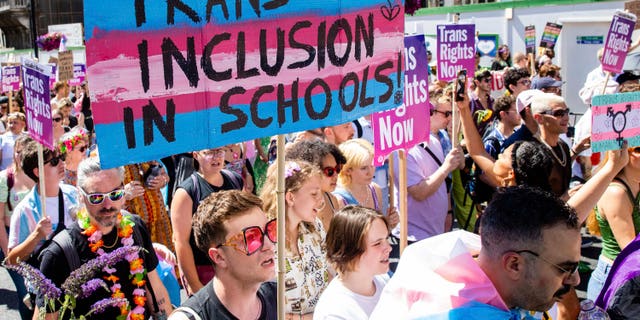 Included in the lawsuit is a direct reference to a law Oklahoma Gov. Kevin Stitt's signed on May 25 that requires students at Oklahoma public schools "use restrooms that match the sex listed on their birth certificates."
According to the report filed after the alleged assault, the transgender student listed as student "A" entered the restroom and spoke to a female student. Soon after the two started arguing with each other, a fight broke out.
The student victim, labeled as "V" on the redacted report, told police she was speaking with friends in the girls' bathroom when student "A" approached her with a question. After telling "A" she didn't want to speak with her and why, "A" became angry and asked her if she "wanted to fight" before hitting her in the face. The alleged assailant continued to hit, kick and pull student "V's" hair.
"V" told police the strength of "A"'s punch left her unable to fight back. One friend reported they tried to help, but they were also struck in the face twice. A witness said they worried about their friend because the assailant was "a man."
Police observed one victim had injuries to her "eye, face and head with a possible concussion."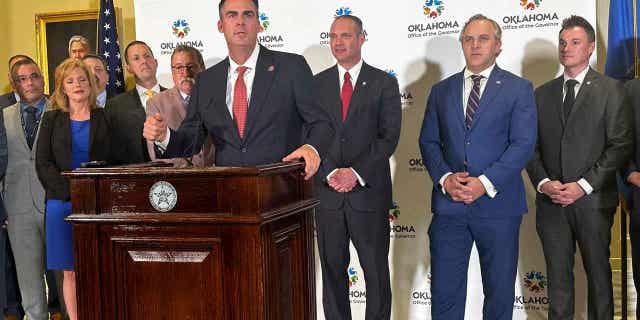 Edmond Public Schools Superintendent Angela Grunewald spoke out publicly after the incident in a video posted to YouTube in December 2022. 
"You may ask yourself how can that happen?" Grunewald said.
"It's hard to explain, but if a parent comes in and enrolls their child as a certain gender, and when you look at that child by all social norms they look and present themselves as that gender, it's not something that you would question," she added.
Grunewald also addressed the confusion around the transgender student's birth certificate, as the police originally found that there was no gender listed on the transgender student's birth certificate. 
"Also in high school, birth certificates are not required to start school. So there was no birth certificate in the (student's) file at the time to verify one way or another," Grunewald said.
A spokesperson for Edmond School District told reporters that it is the practice of the district not to comment on ongoing litigation. 
In May, Oklahoma agreed not to enforce a ban on sex reassignment surgery and care for minors.