The Golden City has been no stranger to the volatile housing market, but one New York City real estate powerhouse led by mother-daughter team Dolly and Jenny Lenz warns San Francisco is now a "disaster" for the industry.
"It was once the jewel and the crown. San Francisco was our personal favorite city, our clients' favorite city. The jewel and the crown is a disaster," Dolly Lenz Real Estate CEO Dolly Lenz said on "The Claman Countdown" Thursday. 
"Several huge hoteliers have given back the keys to the lenders" Dolly added. "They just said, You know what, I give up. I paid a billion and a half. You gave me a $700 million loan. I can't afford to make the payments, and you're not going to refinance."
In June, Park Hotels & Resorts Inc. announced that it stopped making payments on a $725 million loan that secured both its 1,921-room Hilton San Francisco Union Square and 1,024-room Parc 55 San Francisco properties and expects to remove them from its portfolio, citing several "major challenges" in the California city.
In its June investor presentation, Park Hotels cited "ongoing concerns over safety and security" as part of its rationale for giving up on the two prominent San Francisco hotels, and said the move would save $30 million a year in interest payments and some $200 million in maintenance expenses over the next five years.
"The problem is we're scared that this is going to cause contagion," managing director Jenny Lenz said. "So if this is happening in one building, then another, then another hotel. And these banks can't afford to keep them on the balance sheets. They're going to have to take them back and sell them quickly. That's going to cause more supply which is going to cause prices to come down."
"San Francisco is a disaster both in commercial and in residential," she added.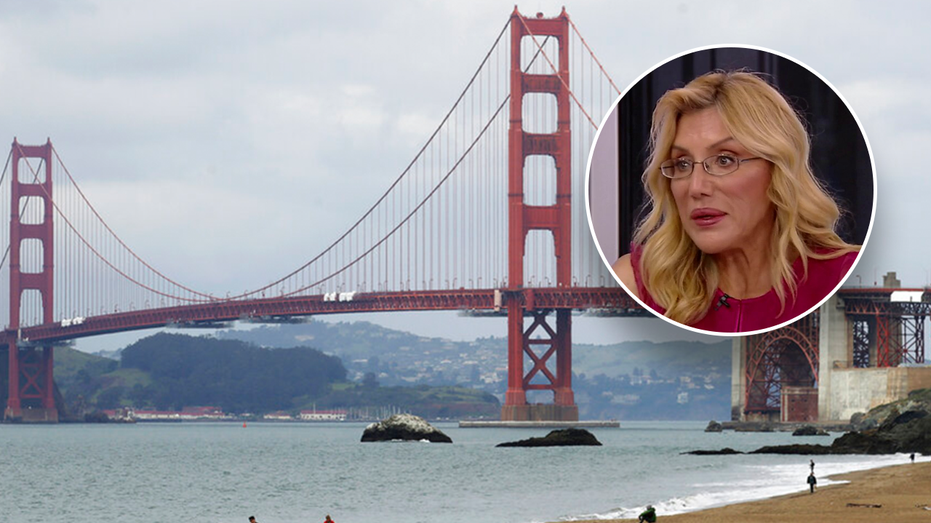 Park's departure comes amid a growing exodus of retailers fleeing downtown San Francisco for various reasons as the city continues to struggle with retail theft, homelessness and a raging drug crisis.
Companies including AT&T, Westfield and Nordstrom are among businesses planning to also exit San Francisco's downtown area.
Dolly claimed, in San Francisco, "residential is dead, commercial is deader."
The issues with commercial real estate extend beyond San Francisco, and according to the real estate expert, is "worse" than people think.
"It's worse because a lot of the news isn't out there yet," Dolly said. "They're trying to work with the owners of these properties to say, look, we'll give you a short-term extension, let's work this out. But the owners are saying, no, I can't afford this. So unless you give me half an interest rate like I had before or we do something else, very creative, I can't afford to keep this and continue to maintain it."
Jenny added that many of the loans in commercial real estate are coming due within the next 18 months. 
"We're going to see how this plays out. And if you just sit on the sidelines, you can make 5.5% on a six-month T-bill… That's being paid handsomely for doing absolutely nothing. So are you really going to invest in residential, commercial? You're not. You're going to be on the sidelines," Jenny said.
While the commercial side struggles, the real estate experts pointed out that said luxury space is an area that is performing well despite the overall market issues.
In New York City, for example, homes above $2 million are still seeing success.
"It's crazy. It's all headline. So New York, two recent sales this week. $50 million [for] one downtown condo, $52 million [for] another downtown condo over 10,000 a foot. These recently sold for around $30. So a $20 million bump in five years. It's crazy," she said.
"Unfortunately for the average consumer, they're still plagued by high mortgage rates," Jenny noted. "They're at about 7% for a 30-year fixed. High median home price at about $430,000, which is about 32% higher than just a couple of years ago. So we really can't get a break if you're the average consumer or first-time home buyer, and they're just plagued by high inflation. It's really bad."
According to the latest data from Freddie Mac, the 30-year-fixed mortgage rate is at 6.96% for the week ending July 13, up from the same time last year at 5.51%.
Recent inflation data showed prices cooling as the consumer price index climbed 3% on an annual basis. Core inflation, however, remained higher at 4.8%, showing both inflation numbers well above the Federal Reserve's target of 2%. 
Dolly pointed out how prices, particularly in Florida, are driving buyers away from the market.
"Florida's very good, if not great. It's just about at the peak, which is almost the bad news because prices have gone up so quickly that people are being priced out of the market," she warned. 
"They're showing up 9 months later and saying, oh, remember that apartment I sold for $2 million? Can we go visit another one like that? Well, now it's three and a half. So they're like, wait a minute, it was just $2 million."