Americans outside Trump Tower reacted to the indictment of former President Trump as he arrived in New York City ahead of his expected arraignment.
"I think the government is messing up, and they think that this is going to help not get Trump elected again," said Alan, from the Bronx. "I think it's going to backfire."
But Bill supported the indictment.
"Yes, he's going to get a fair trial without any doubt," he said. "He's going to be convicted. I don't think he's going do any time in prison but being convicted is fine, and he's not going to win reelection."
Trump is expected to plead not guilty to charges related to $130,000 in hush money payments to keep porn star Stormy Daniels quiet leading up to the 2016 election over her claims to have had sexual encounters with the former president. Trump denies both having sexual relations with Daniels and falsifying business records to conceal the payment.
"We all know that these indictments are going to be thrown out, they just want to do it for the mugshot and for the gag order," said one longtime New Yorker.
The front-runner for the 2024 Republican nomination arrived in New York on Monday, less than 24 hours before his arraignment scheduled for Tuesday at 2:15 p.m. with Judge Juan Merchan.
"I'm here to greet Donald Trump on hopefully his long ride downtown where he will be arraigned, hopefully convicted and then imprisoned," said Robert, from West Orange, New Jersey.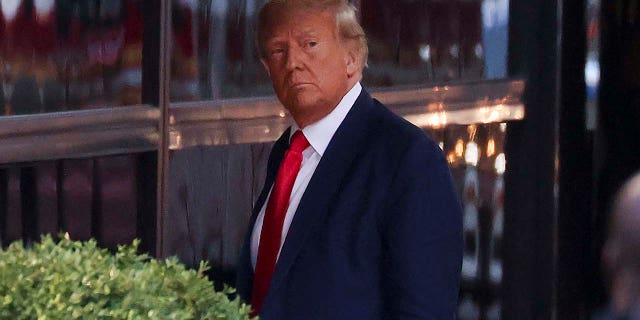 "I think its injustice," said Taysha, from New York. "The crime has gone up, murder is going up, carjackings—all crime is going up but this is the thing [Manhattan District Attorney Alvin Bragg] going to focus on?"
"I would prefer that you focus on the people who are pushing people on the subways, knocking people over the head," she added.
Rick, a 34-year New Yorker, sided with Bragg.
"According to Trump, he won't get a fair trial anywhere," he said "He's guilty as hell. He know's he's guilty."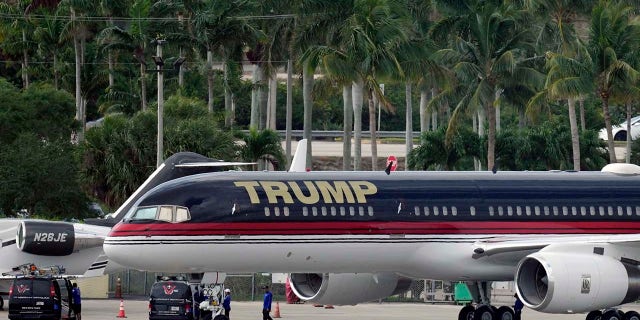 Since the indictment, the Trump campaign has raised more than $7 million, according to Trump adviser Jason Miller.