Rep. Nancy Pelosi, D-Calif., praised former Secretary of State Hillary Clinton for her leadership on democracy "when president" before dramatically catching her error Monday.
During a conversation hosted by Columbia University's School of International and Public Affairs (SIPA), the former speaker of the House and Clinton spoke about the state of democracy in America and around the world.
"Let's start with this little matter of democracy, because I think you and I believe that it's not just in our country, but that's where we see it most clearly, there is a concerted effort to undermine some of the very foundations of democratic governance, of a democratic society," Clinton said to Pelosi.
"There's research, some of it done by SIPA in this university, showing that half the world's democracies are backsliding, and that includes, sadly, the United States. So, what do you, Nancy, view as the biggest threats and challenges facing our democracy and what are the opportunities to try to stop that backsliding and turn it around?" she asked.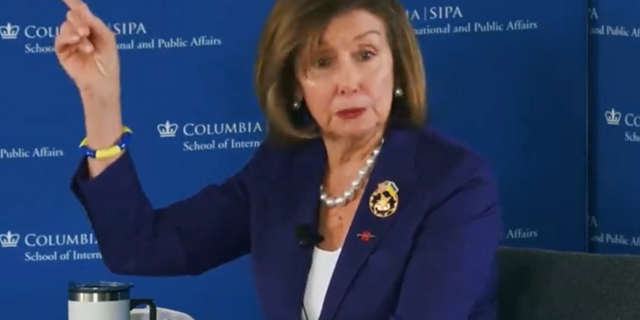 "Well, I appreciate that question, but I also appreciate your leadership in this regard when president –" Pelosi replied, before catching herself and dramatically throwing her hands in the air, shifting in her seat and touching her hand to her chest. She tried to recover by declaring that Clinton as president was "my hope."
Pelosi continued, "But when Secretary Clinton was in the Senate and first lady, but especially as secretary of State in more recent time – she has been and at that time implemented many things showing America's support for democracy."
She went on to scapegoat Russian leader Vladimir Putin for stealing the 2016 election from Clinton, saying it was because he feared her the "most."
"It was her clarity and position to the present – Putin – present occupant leader of Russia, that made him turn around and ensure, in an illegal way, come out against her in her campaign and interference in our democracy by Vladimir Putin, because Hillary Clinton was the person he feared most in terms of his lack of democracy in Russia. That's, I think, self-evident, so thank you for what you have done," Pelosi said.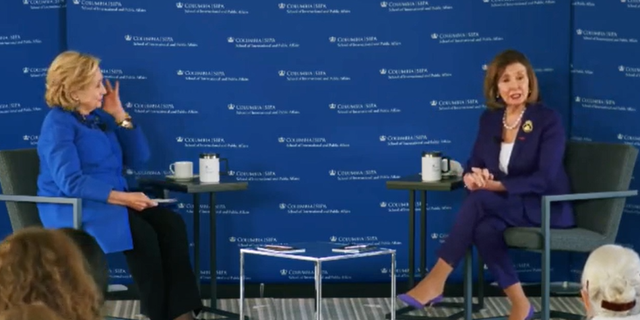 In March, Clinton released a promotional video about the class she will be teaching at Columbia's SIPA this fall about foreign policy, using her own political experience as course material.
The course, titled "Inside the Situation Room," according to a press release, will be co-taught by Clinton and Dean Keren Yarhi-Milo. It will analyze "a range of case studies and examine decision-making in a variety of historical and contemporary contexts, from the search for Osama bin Laden, to the 'red line' in Syria, to negotiating with Iran."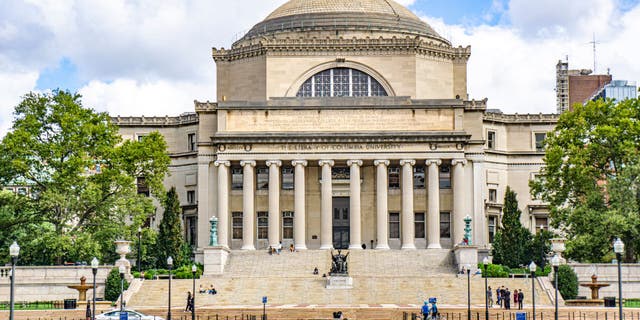 Independent journalist Glenn Greenwald mocked the video for the class and criticized Clinton's impact on American foreign policy.
"The US official who has urged more wars than anyone over the last 3 decades with the possible exception of John Bolton – including Iraq, Libya, Syria, and now Ukraine – is teaching Columbia students a class called 'Foreign-Policy Decision-Making,'" he wrote. "And boy they're excited!"