A University of Pittsburgh classroom erupted with laughter after a professor argued with swimmer Riley Gaines that an archeologist cannot discern whether a person was male or female by examining their bones.
Gaines became a national figure when she objected to trans swimmer Lia Thomas participating in women's sports, helping propel a national conversation about whether it is fair to biological women to allow those born as men to compete. Many, such as former Olympian Nancy Hogshead-Makar, have warned that biological males have a clear advantage over biological women due to different body structure.
A video went viral of a confrontation during the Leadership Institute event when Gaines asked senior lecturer at the school's anthropology department Gabby Yearwood, "If you were to dig up two humans one hundred years from now, both man and woman, could you tell the difference, strictly off of bones?"
"No!" the professor replied as the room erupted in laughter.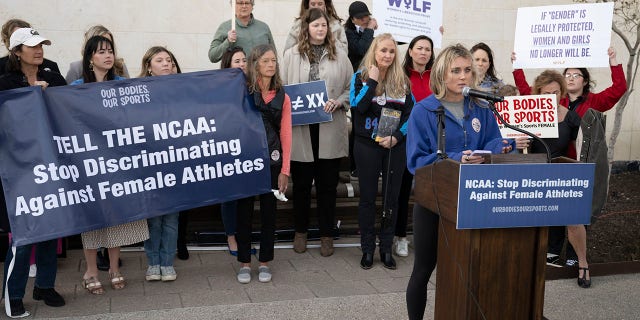 When @Riley_Gaines_ asked University of Pittsburgh professor Gabby Yearwood if an archeologist could differentiate between two sets of bones as male and female, Professor Yearwood. who calls himself the "expert in the room," answers "no" to which the entire audience laughed. pic.twitter.com/Ecxs1NMDTr

— Independent Women's Forum (@IWF) March 30, 2023
The professor then responded to the laughter with shock, wondering how he could be doubted when he was "the expert in the room."
"Have any of you been to anthropological sites? Have any of you studied biological anthropology? I'm just saying, I've got over 150 years of data, I'm just curious as to why I'm being laughed at," he said before later declaring, "I have a PhD!"
The different bone structure between male and female humans has been a mainstay of anthropological study and forensics, though some parts of modern academia are now denying this observable difference in order to cater to transgender ideology, a fact that Gaines noted to the Daily Wire.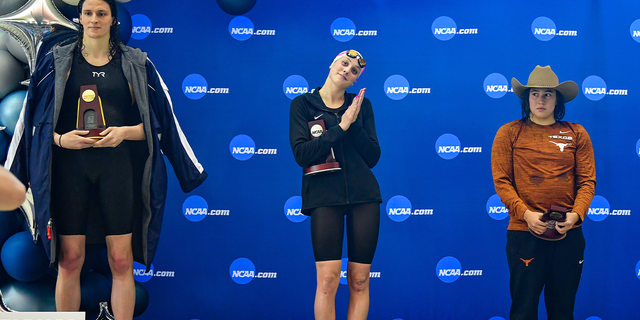 "Every single rational person knows the answer: men have narrower hips, their skulls are different, they have an extra rib, their femurs are longer, their jaws are different," Gaines noted. "When he said 'No,' it just highlighted that even someone with a PhD was willing to lie to virtue signal or to put off this perception that sex is a social construct, which we know is not the case."
The Independent Women's Forum tweeted about the event, "This is how far removed the Left is from reality that they must deny basic scientific facts. @Riley_Gaines_ might not have a PhD in anthropology like Professor Yearwood, but she and her teammates know the physical advantages of biological males over females in sport firsthand."
This is how far removed the Left is from reality that they must deny basic scientific facts.🤯@Riley_Gaines_ might not have a PhD in anthropology like Professor Yearwood, but she and her teammates know the physical advantages of biological males over females in sport firsthand.

— Independent Women's Forum (@IWF) March 30, 2023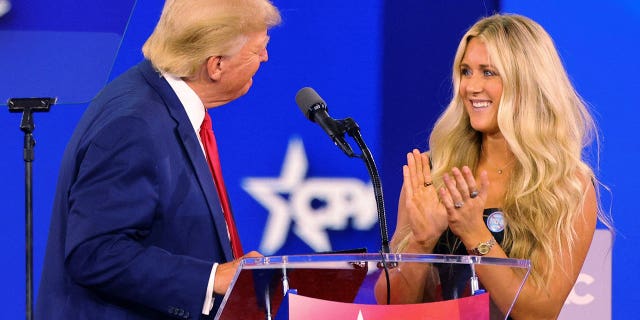 "When the self-proclaimed 'expert in the room' is offended that his assertion that males & females don't have distinct skeletal differences is laughable," The Independent Women's Forum tweeted, with an image illustrating the pelvis differences between men and women in the skeleton. "One might wonder what students studying anthropology at the University of Pittsburgh are being taught by their professors?"
When the self-proclaimed "expert in the room" is offended that his assertion that males & females don't have distinct skeletal differences is laughable, one might wonder what students studying anthropology at the University of Pittsburgh are being taught by their professors? pic.twitter.com/5NtFLn4P9p

— Independent Women's Forum (@IWF) March 30, 2023