A portion of an Arizona freeway will remain closed in both directions into Wednesday morning after a deadly rollover resulted in a hazmat spill Tuesday afternoon, according to the Arizona Department of Public Safety.
Around 2:43 p.m. MST Tuesday, AZDPS said a commercial truck tractor pulling a box trailer rolled over on Interstate 10 between Rita and Kolb roads in Tucson, causing a spill and an "extensive closure" in both directions that will affect drivers' Wednesday morning commutes.
Pima County officials told reporters the spilled substance was nitric acid in liquid form.
An update at 8:14 p.m. MST announced the driver of the commercial vehicle was dead. The driver's identity was not shared.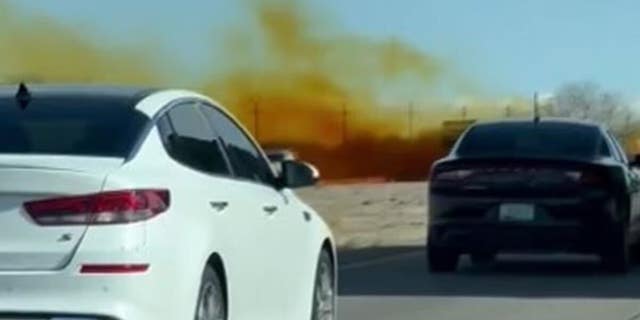 Approximately 30 minutes later, AZDPS lifted the shelter-in-place order issued earlier in the day but said those who were evacuated needed to remain as such.
The area evacuated included a half-mile perimeter around the incident. AZDPS did not give an estimated time as to when the evacuees could return.
Residents within a one-mile perimeter, affected by the shelter-in-place order, were told around 9:15 p.m. MST it was safe to resume the use of heaters and air conditioners.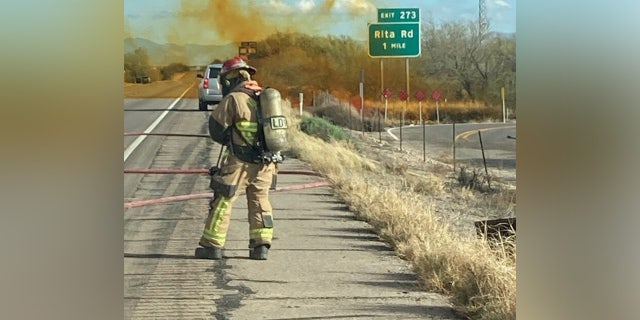 According to the CDC, nitric acid is a highly corrosive chemical used in the polymer industry and the manufacture of fertilizer, dyes and explosives. 
Exposure to it can cause delayed pulmonary edema, pneumonitis, bronchitis, dental erosion, and irritation to the eyes, skin and mucous membrane.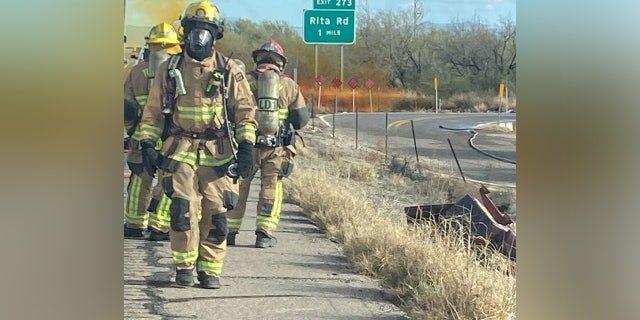 The spill came weeks after a train derailment in Ohio leaked toxic chemicals into the air in the town of East Palestine.
Many questions remain unanswered after a train consisting of approximately 50 cars, including several carrying highly toxic vinyl chloride, derailed en route to Pennsylvania on the evening of Feb. 3 due to a broken axle.